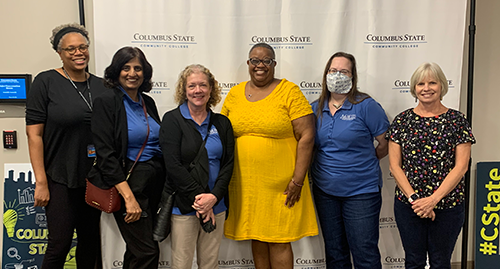 ACE WNO board members checking out the November conference site.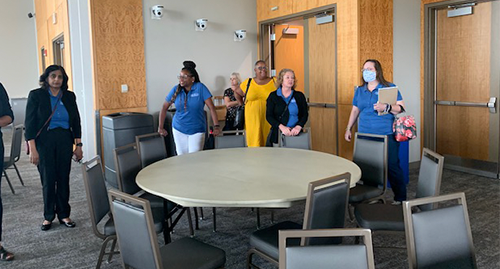 Mark your calendar! We want you to have a seat at the November conference.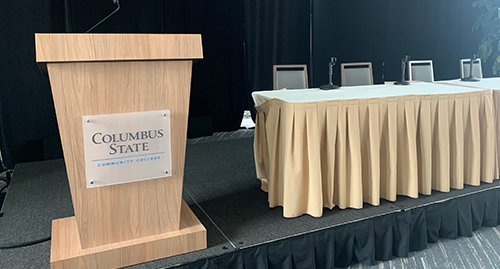 Stay tuned to see who will be our guest speakers!
    The American Council on Education Women's Network- Ohio (ACE WNO) invites you to         
join us in person for our 24th annual conference on
     Friday, November 4th at Columbus State Community College!
    The ACE WNO is a network of women administrators, faculty, and staff from colleges and universities across the state that is 
    dedicated to the professional advancement of women in higher education. The ACE WNO annual conference offers women
    the opportunity to reflect and focus on their talents, experiences, and goals while networking with women professionals from 
    across the state. Tickets for this full day professional development event are only $125.  Students are encouraged to attend!       
    Enter the promo code Students at checkout and attend for the student rate of only $50.
     Please consider joining your fellow colleagues for a day of networking, supporting, and sharing!
     Click here to register for the ACE WNO Annual Conference 2022
    Our theme this year is "Together We Can". Attendees will learn how to lean into our networks for sources of strength,       
    perseverance, and support while navigating a changed higher education landscape. Along the way, we'll gain insight and
    develop skills in mentoring, coaching, and sponsoring each other and ourselves.
    Our conference will focus on three themes:
      -Creating and sustaining systems of support (as mentors, coaches, and sponsors) for women leaders across academe
      -Finding personal and professional strategies for navigation and perseverance in leadership
      -Respecting the intersectionality of our identities as women and diverse leaders
     We look forward to seeing all of you in person again at the conference!