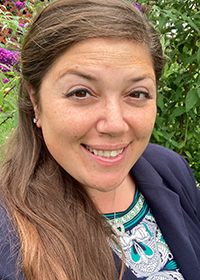 Amanda Nolan serves as the Program Manager for the Learning Outcomes Assessment Office at Cuyahoga Community College in beautiful Cleveland, Ohio.  Her main goals in serving this department are creating a culture of assessment at the College and assisting the amazing faculty and staff through every step of the assessment process. 
Amanda also serves as a member of the Committee on Learning Outcomes Assessment, Hispanic council, SOGE council, Stand for Racial Justice, as well as being a SafeZone Ally, and a certified VALUE institute scorer.
Outside of Tri-C, Amanda offers her assistance on the executive board her 5 year old son's school PTA and manages a website for a local non-profit, as well as assisting with fundraisers for a variety of organizations throughout the year.  Recently, Amanda has decided to go back to school again for her MBA in IT.