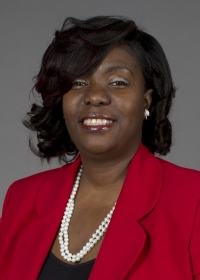 Co-Chair Emeritus
carol.tongemack@uc.edu
Assistant Dean
The University of Cincinnati
with the McMicken College of Arts and Sciences

Carol Tonge Mack is an Assistant Dean at the University of Cincinnati with the College of Arts and Sciences (A&S). Her primary focus is to provide creative and innovative strategies while collaborating with her team and campus stakeholders to retain and graduate students. Carol is a student-centered education leader with over 15 years of experience in higher education. She has a longstanding commitment to mentoring students and colleagues. For the past five years, Carol served as the College Conduct Administrator for Academic Misconduct and works collaboratively with the Office of Judicial Affairs.
Carol is committed to social justice and diversity in the workplace. She is the architect of the first Cultural Competence Workshop Series for the academic advising staff in the College of Arts and Sciences. Carol is also was one of the co-founders of UC Black Women on the Move, an Employee Resource Group designed to create systematic and holistic changes university-wide to support and empower Black female staff members. A native of the Caribbean island of Antigua, Carol earned her Bachelor's Degree in History from Middlebury College in Vermont, her Masters of Arts in Teaching, and a Masters of Education in Counseling from the University of New Hampshire.